Book Sale & Silent Auction - Final Day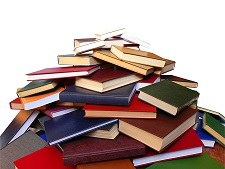 Final Day of Sale & Auction at JDL
This is your final day to shop at our Book Sale, DVD Sale & bid on items in our Silent Auction
Book Sale & Silent Auction - Final Day
2021-04-24T10:00:00-04:00
2021-04-24T13:00:00-04:00
This is your final day to shop at our Book Sale, DVD Sale & bid on items in our Silent Auction
When

Apr 24, 2021

from 10:00 AM to 01:00 PM

(US/Eastern / UTC-400)

Where

Jonesville District Library

Contact Name Laura Orlowski
Contact Phone

5178499701

Add event to calendar

iCal
Our huge Book Sale & DVD Sale will end at 1:00 PM.  Don't miss your chance to find the perfect book!  All Book sale books are priced at $1.00 per bag.  All DVDs in the sale are priced at $1.00 each.  Stop in to make your final selections! 
The Silent Auction will conclude at 1:00 PM.  Final bids on items must be received before 1:00 PM to be considered.  At 1:00 PM, the high bidder buys the item.
All funds raised through the Book Sale, DVD Sale, and Silent Auction will be used to purchase new items for the Jonesville District Library collections.
Please note: Face Masks and Social Distancing are required.  The Jonesville District Library has a capacity of 30 total people inside the building.  If capacity is met, we will limit the number of people inside the building.
Thank you for supporting the Jonesville District Library!
All programs of the Jonesville District Library are subject to Local and State mandates.